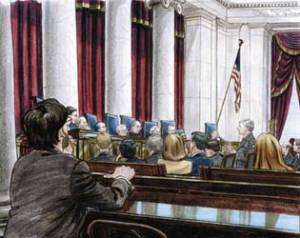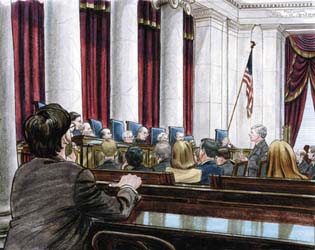 Before the U.S. Supreme Court in Castillo v. U.S. (2000)
"Stephen Halbrook is an attorney with extensive knowledge of the historical underpinnings of the Second Amendment and practical knowledge of litigating in this rapidly evolving area of law. His writings include topics as diverse as Gun Control in the Third Reich and The Founders' Second Amendment, and he was heavily involved in Heller and McDonald."
– U.S. District Judge Michael J. Reagan
Shepard v. Madigan, 2014 WL 4825592, *7 (S.D. Ill. 2014)
Supreme Court Practice
Practice Areas
Gun Control Act/National Firearms Act
Firearm technical classifications
ATF regulatory compliance
FFL warning conferences, license denials,
and revocations
Forfeitures
Legal disabilities and restoration of civil rights
Criminal defense
State and Local Laws
"Assault weapon" restrictions
Legal status of firearms
Challenging restrictions
Books
Congressional Testimony
Scholarly Articles
Op-Eds & Short Articles
"Recalling the Tragic History of Gun Control," The American Spectator, Sept. 4, 2019.
"Gun Control: The Kristallnacht Version Of 'Common-Sense Safety'," Investor's Business Daily, Nov. 15, 2018.
"Some of the world's most powerful banks push policies circumventing Constitution and federal laws," Los Angles Times, Sept. 13, 2018.
"The Second Amendment had nothing to do with slavery," Fox News, June 22, 2018.
"Time for a History Lesson About Gun Control," TownHall, June 22, 2018.
"Justice Stevens's Second Amendment Pipe Dream," National Review Online, April 18, 2018.
"Repeal the second amendment?" Washington Times, March 1, 2018.
"Blame for Parkland rests with local school officials and FBI ineptitude," Sacramento Bee, Feb. 28, 2018.
TV Appearances
Radio Interviews
This error message is only visible to WordPress admins
Error: Access Token for stephenhalbrook is not valid or has expired. Feed will not update.
There's an issue with the Instagram Access Token that you are using. Please obtain a new Access Token on the plugin's Settings page.
If you continue to have an issue with your Access Token then please see this FAQ for more information.
Marathon Photos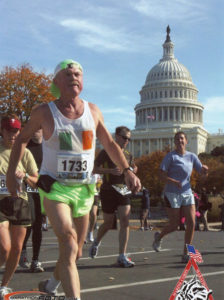 Marine Corps Marathon
Washington, D.C.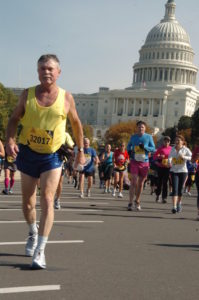 Marine Corps Marathon
Washington, D.C.